Go with experience - Ron Baker has managed RV Service Centers in San Antonio & throughout Texas.
I have built major service dept. on North and South Texas taking them to the next level.
One of my strong points is choosing the right people for the job and teaching techs how to do the jobs right and in a timely manner. Repeat customers was a everyday goal I've made RV service my life.
Website • November 2016
Comments from our contact form: You did such a good job on the service call last year that I wanted to bring it to you for some more work. The mud dodders got into my furnace and hot water heater and blocking the intakes. I have cleaned out what I could get to, but a fear there are more deeper. ....
W. Barnett

Yelp • April 2016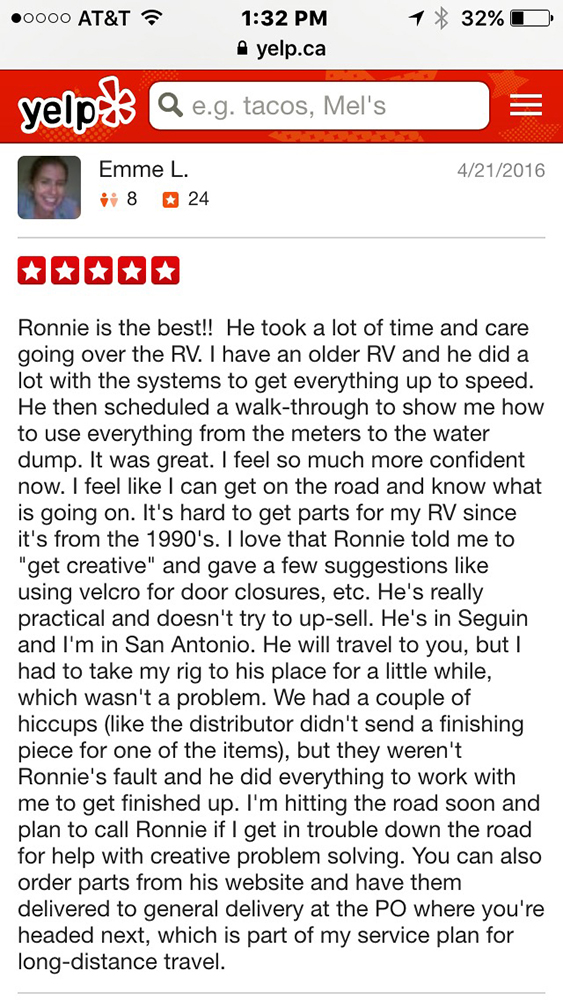 Facebook • July 2016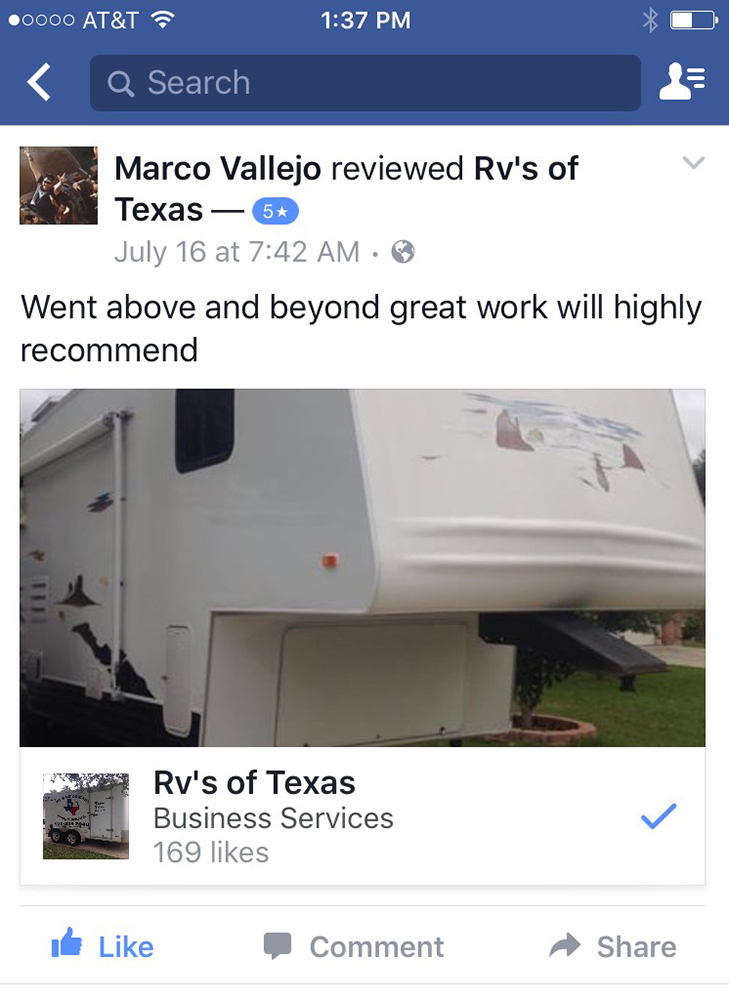 Facebook • August 2016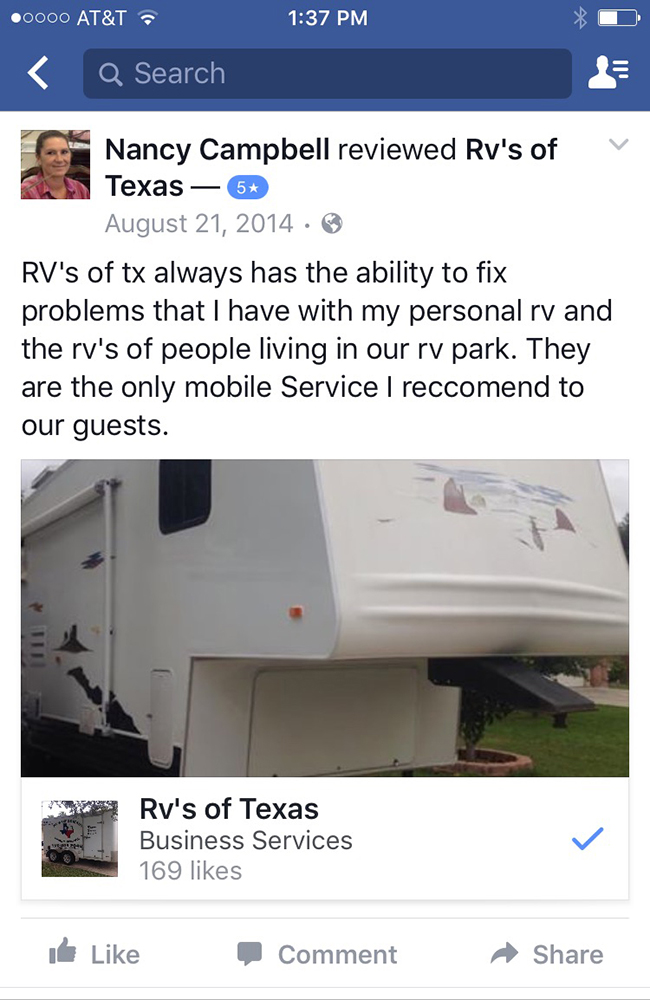 Like us on Facebook